Mavis Wahl-Leblanc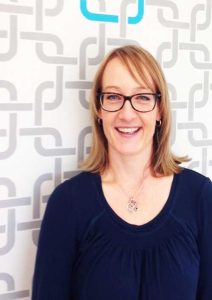 From a small town in Saskatchewan, Mavis Wahl-LeBlanc moved to Calgary to attend the University of Calgary (U of C) and received her degree in Biology and Sociology. Following her undergraduate degree, Mavis enrolled in Mount Royal University and graduated with honours in both the Massage Therapy and Athletic Therapy programs.
Mavis started working with junior hockey as a trainer, and expanded into working with high performance athletes over the years. She has worked with Canada's National Team's throughout her career which includes 4 Olympic Games, a Paralympics and multiple World Cups and Championships. The main sports she has worked with include the National Women's Hockey team, Swim Canada, Para Nordic, Para Cycling, Luge Canada and former team Lead with the Canadian Pro Rodeo Sport Medicine Team.
Mavis is one of a few Canadian Sport Massage Therapist Sport Fellows in Canada, and is a full member in good standing and former Executive Committee member of the Massage Therapist Association of Alberta (MTAA).
In addition to working at CCST, Mavis continues to practice at the U of C Student Union Wellness Centre as the Lead RMT and the Canadian Sport Institute.
With extra skills including Cranio Sacral, Myofascial Release, Lymphatic Drainage and Russian Massage. Mavis takes the full body approach to caring and treating each patient.