Dr. Alim Kara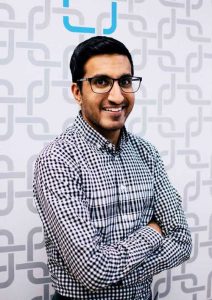 Originally from Vancouver BC, Dr. Alim Kara received his Bachelors of Science degree (with distinction) in Biology from the University of Victoria and then received his Doctorate of Chiropractic degree from the Canadian Memorial Chiropractic College (CMCC) with both cum laude and clinical honours. He also received a certification to perform Biomedical Acupuncture with a Traditional Chinese Medicine (TCM) foundation from CMCC.
During his time at CMCC, Dr. Kara was thoroughly involved with student politics; serving on Students' Council for four-years, including his final year as President. He received the most awards in his graduating class (twelve) for his leadership, volunteerism and academic excellence. Dr. Kara has been an established chiropractor in NW Calgary since 2010.
Dr. Kara has a keen interest in evolving and contributing to the chiropractic profession at large.  He is a volunteer with the College of Chiropractors of Alberta (CCOA) and a Board Member of the Canadian Chiropractic Examining Board (CCEB) in addition to being published twice for research articles about Chiropractic and Inter-professional healthcare.
In his spare time, Dr. Kara enjoys hiking with his family and dog, playing team sports, travelling and spending time exploring Calgary's amazing outdoors and restaurant scene.